Our B & B is suited on the top floor in the newly renovated farmhouse. The rooms are decorated with genuine rural style. The walls are painted with egg tempera and the colours are choosen by Milis Ivarsson from Avjord. In the east room the walls are painted in a soft green and in the west room the walls are painted in a cool blue. The east room has a spacious roof terrace.
The beds have high quality, are made in Sweden in Kinnahult and is made from natural materials. In each room there is one dubble bed – continental and two single beds.
There is a bathroom with shower and toilet in each room. The rooms also have a mini kitchen, Coffey machine, kettle and kitchen supplies for four persons. You can make a cup of Coffee or tea whenever you like. There is a microwawe and toaster in the hall just outside the rooms. TV and free WIFI included.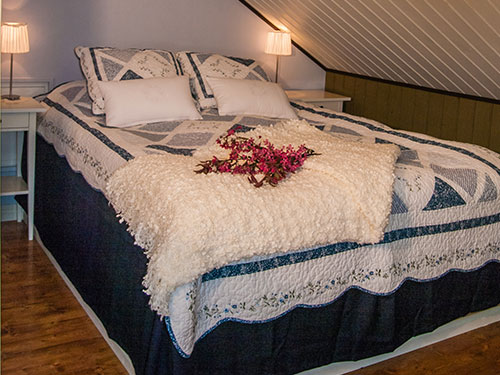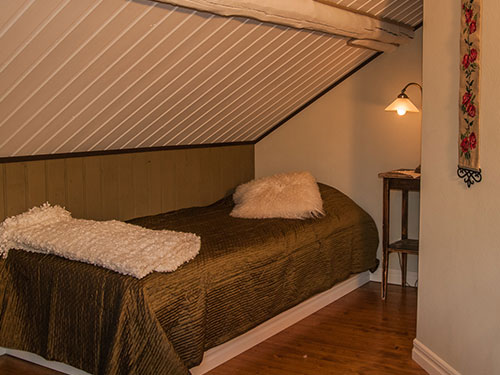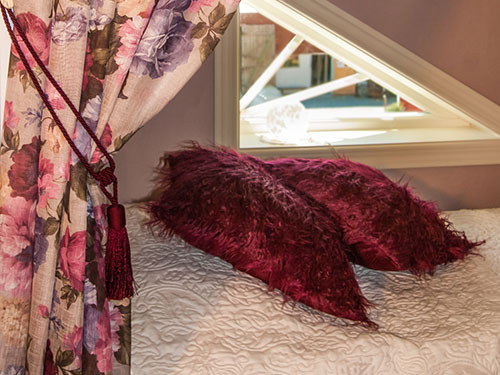 Included in the B&B prices are bed linen, towels and cleaning when checking out
Observe! If you want Breakfast, you must add this in your booking.
The rooms have a kitchenette that is equipped for four people.
Children price lodging from 2 till 12 years of age and breakfast 5 till 12 years.
Checking in/checking out
 Time for checking in is decided when booking. Time for checking out is 11.00 hours
Pets and smoking
 No pets allowed. No smoking indoors.
For children and leisure
 Sand box, swings etc. You have free access to the garden, BBQ and the hammock after 16.00 h
Options
Breakfast basket.
 130 :- / adult
65 :- / children 6-12 years